If you the book through this link, you get  discounts to the offical booking confirmation. At arrival you will only pay the Price, you would have payed booking diect to us via E-Mail or phone.
Vacation appartment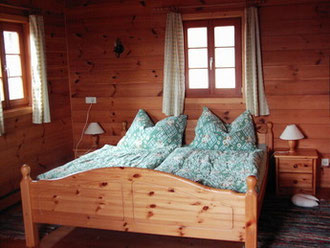 In our Appartment house we offer 4 rooms/appartments.
In the first floor there is a Double Bed Room with private bathroom and one appartment for 3 or 4 person.
The appartment has a full equiped kitche, bathroom with vending machine, toilette and a big bedroom with a double bed, a sleeping couch and a seating area. There is also a connecting door to the Double Bed Room, so it can be used as an big appartment.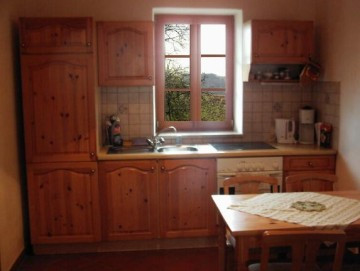 In the second floor are two more Double Bed Rooms with private bathroom. There is also a full equipped kitchen with can be used from the guest of both rooms. If booked together, you get a private appartment for 4-5 persons.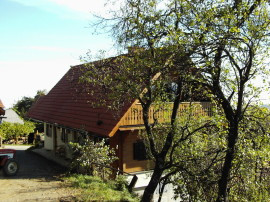 The house is build with natural materials like wood etc., and is fully heated in the cold seasons.
There is a free parking lot, where you can park your car.
Prices 2019 - Accomodation
Prices per night, per room                           
Appartment - Price for 2 persons                                               47 € 
Double room - lower floor                                                        40 €
Double room -  upper Floor, kitchen use included                       42 €
additional adult                                                                       11 €                   
additional child  (5 to 12 years)                                                  6 €                      
For stays 1 week, or longer you get 10 % Discount.
Final cleaning fee:
20 € for Appartment, 12 € for double room
Minimum stay is 2 nights.