Organic Farm FAMILY ADAM
Großklein - SOUTH STYRIA           (Süd- Steiermark)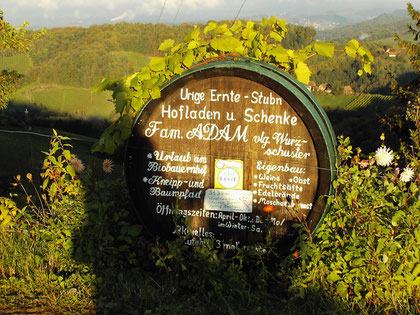 Family Adam wants to welcome you on their organic farm and Vacation Appartment.
We are situated on top of a 630 m high hill in the South Styrian Winecountry.
You can enjoy here your holiday in quiet and beatyfull nature and try some of our organic products in our small store.