KREUZBERGWARTE- View tower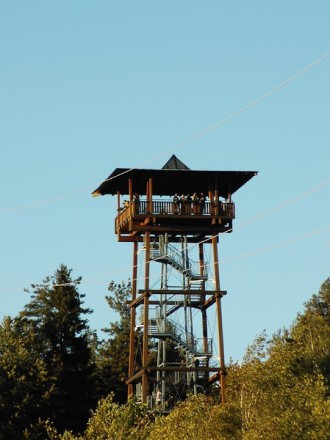 On the top of the Kreuzberg-Hill (633 m Altitude) stands this 30 m high View Tower.  Its just 200 m away from our farm and you have an excellent view from there over the whole regions- Soutern Styria and Northern Slovenia.
Nature and Fitness trail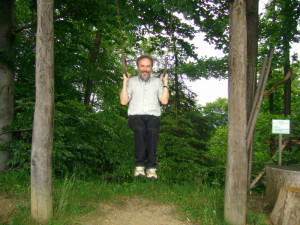 From our farm you can take a 1,2 km round trail to View Tower. On this trail, we have build some fitnes stations and a water bassin.